1. Data Teknis Produk
Roda gigi cacing, poros, beban bantalan didukung oleh kotak shell. Jadi, perumahan gearbox harus memiliki kekerasan yang cukup. Jika tidak, ini akan menghasilkan kualitas transmisi yang lebih rendah. Karena gearbox cacing hadir dengan rasio transmisi yang tahan lama, ukuran kecil, kemampuan mengunci sendiri, dan struktur sederhana, sering digunakan di berbagai industri: meja putar atau meja putar, sistem pemberian bahan, mesin pengumpan otomatis, mesin penumpuk , konveyor sabuk, truk pemetik pertanian, dan industri otomatisasi lainnya.
R Series Helical Gear Reducer menampilkan mekanisme pengaturan kecepatan baru yang mengoptimalkan pengoperasian, memperpanjang masa pakai komponen inti. Komponen mesin yang inovatif ini juga motor tugas berat untuk bekerja lebih dingin dan lebih halus dari sebelumnya. Desain R Helical Gear Reducer memberi pengguna keyakinan bahwa persyaratan lingkungan dan keselamatan sedang dipenuhi.
2. Fitur Pengurangan Kecepatan Seri JIAYOU R
1 Modular Dirancang Sangat Tinggi
2. Bahan berkualitas menjamin keandalan produk
3. Kekuatan Tinggi, Dimensi Kompak
4. Umur Panjang
5. Kebisingan Rendah R Series Speed ​​Reducer
6. Efisiensi Tinggi
7. Kemampuan memuat radial yang besar
8. Kemampuan beban aksial hingga 5% dari beban radial
R Series Helical Speed Reducer

Model

R17~R177/RF17~RF177/RX57~137

Power

0.12~160KW

Output Speed(r/min)

0.05~809

Output Torque(N.m)

Top to 36000

Ratio

1.30~21545

Weight

5~1250KGS

Standard voltage and frequency

380V&50HZ

Packaging detail

Wooden case; customized packing is acceptable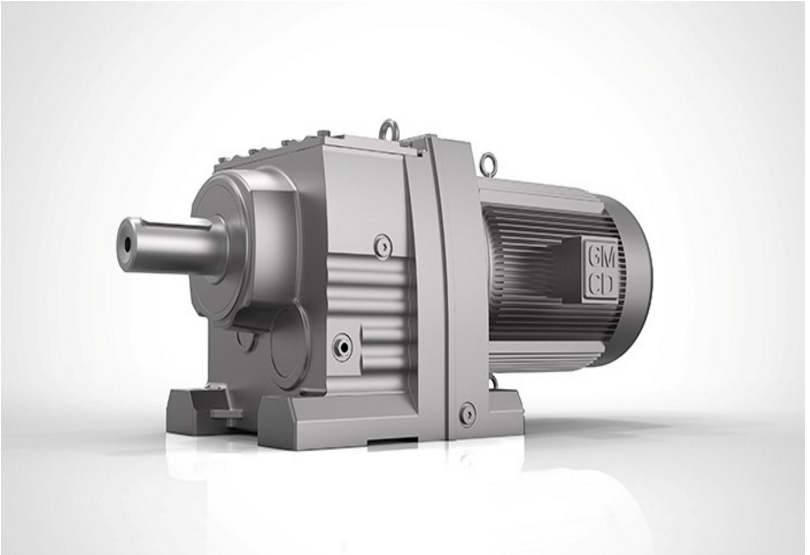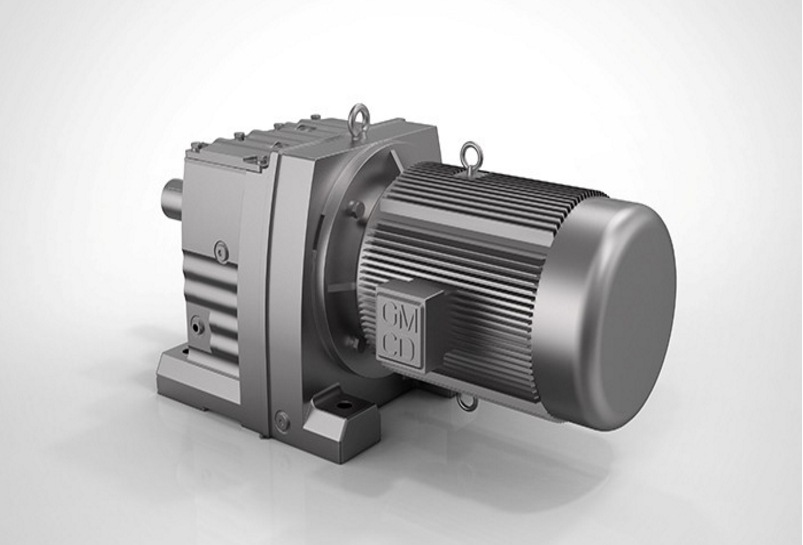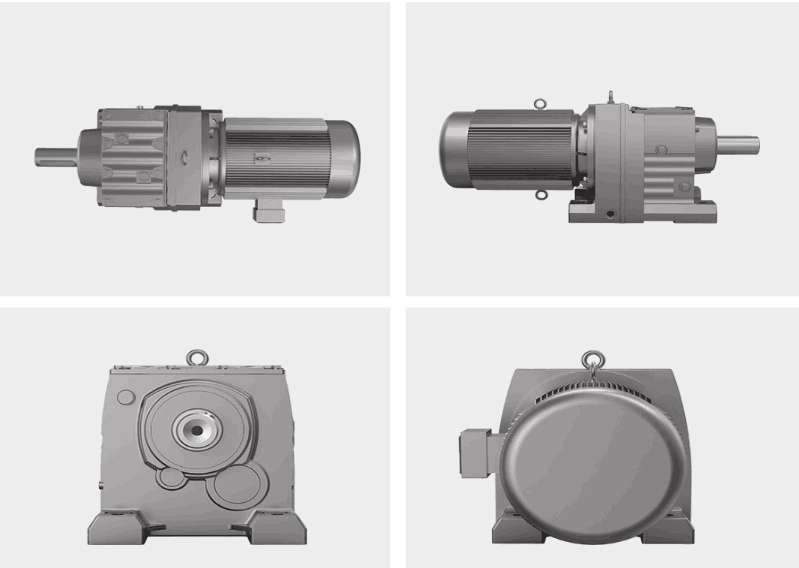 3 Aplikasi Pengurangan Kecepatan Helical Seri JIAYOU R
1 Belt conveyor drive
2. Bucket elevator drive
3. Penggerak agitator
4. Mengangkat persneling drive
5. Bepergian drive gigi
6. Drive mesin kertas
7. Drive pengering
8. Air screw drive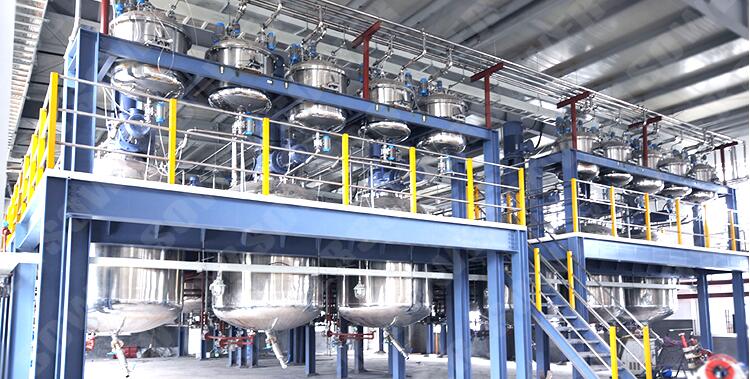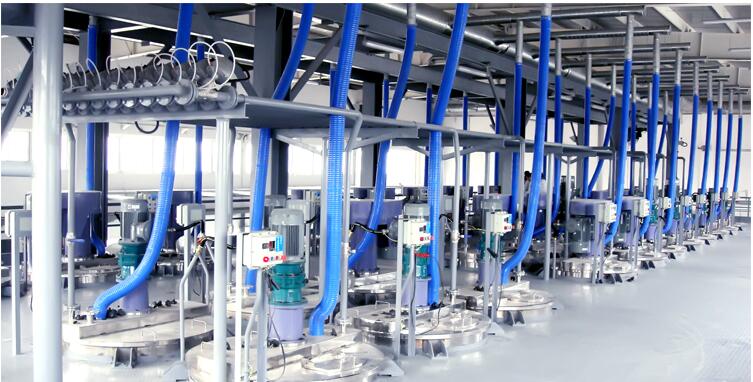 4. Pengaturan Pemasangan Deskripsi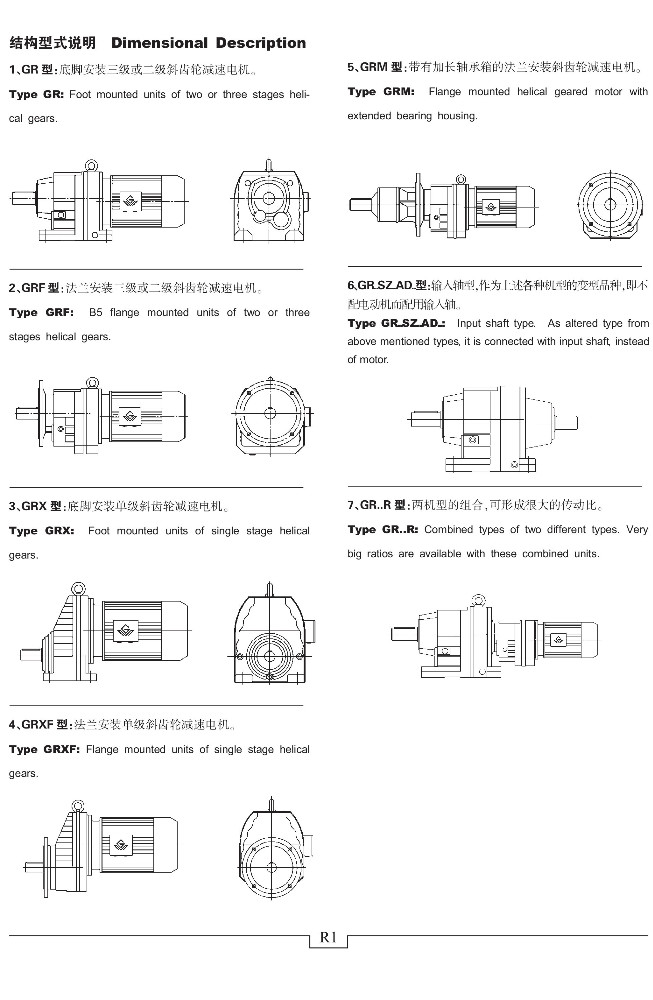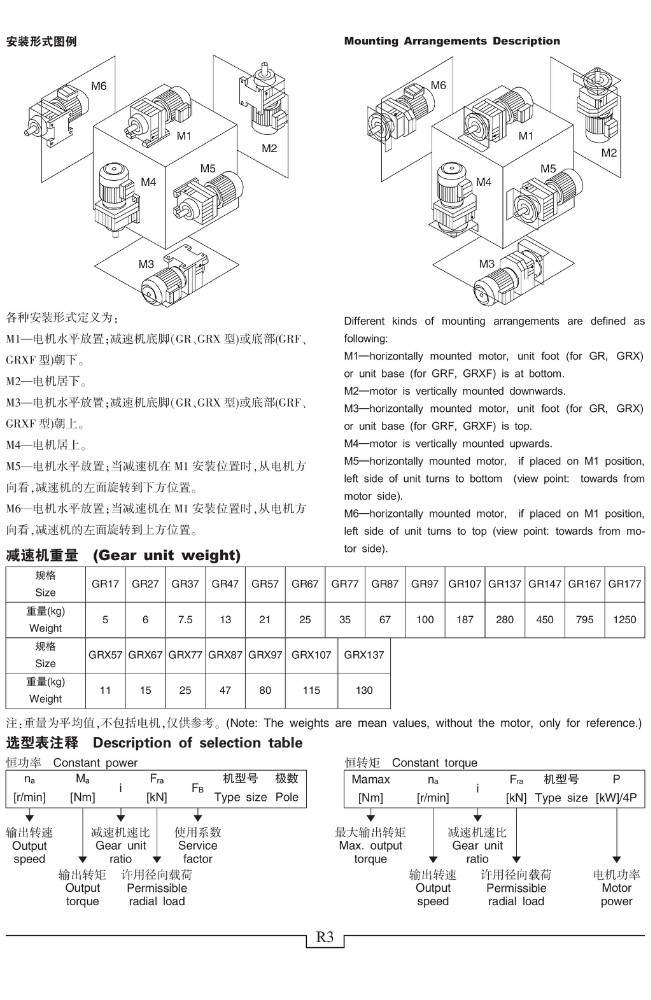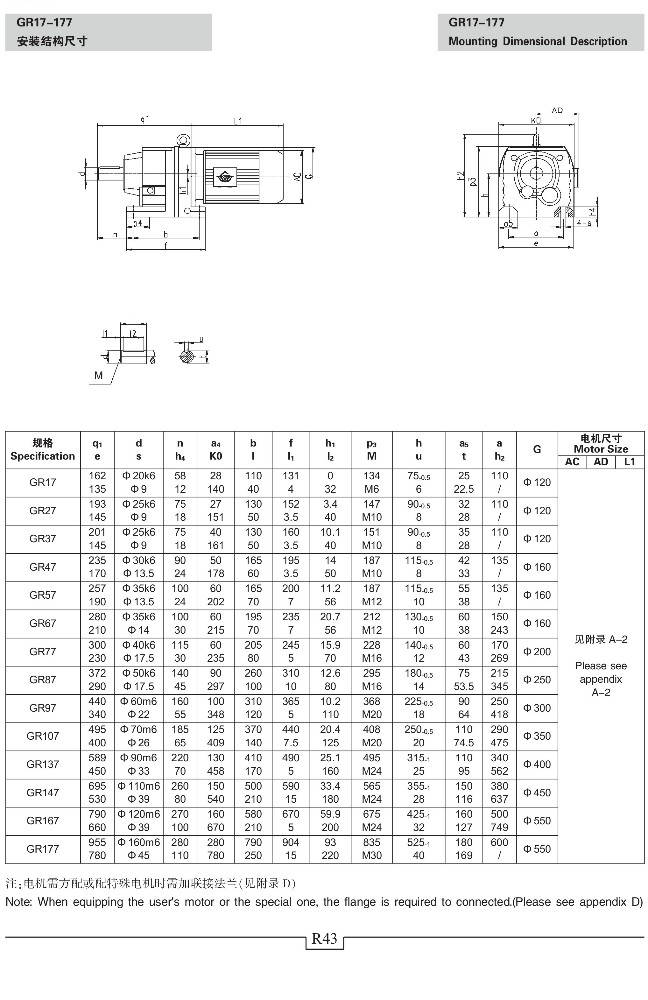 5. Foto produksi dari bengkel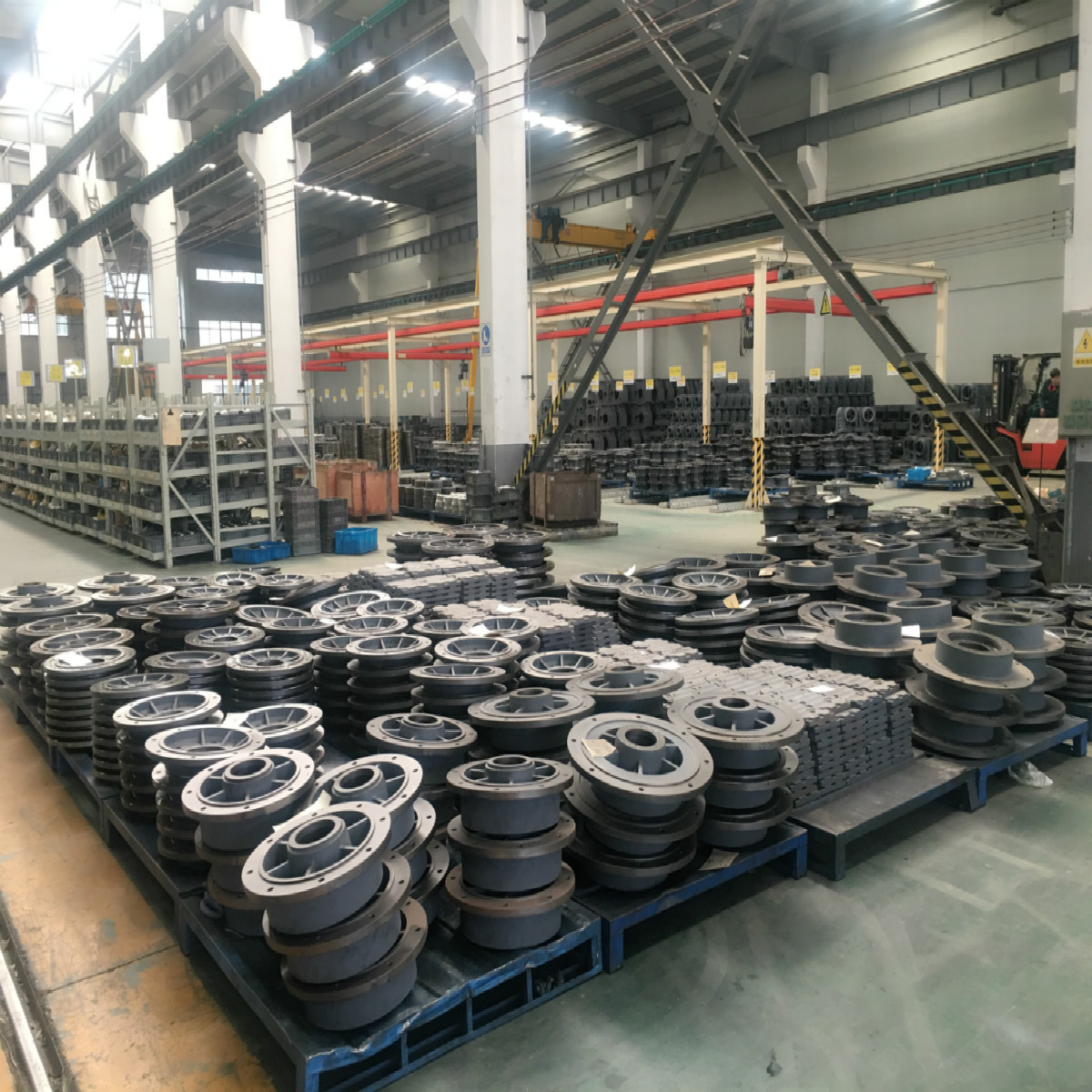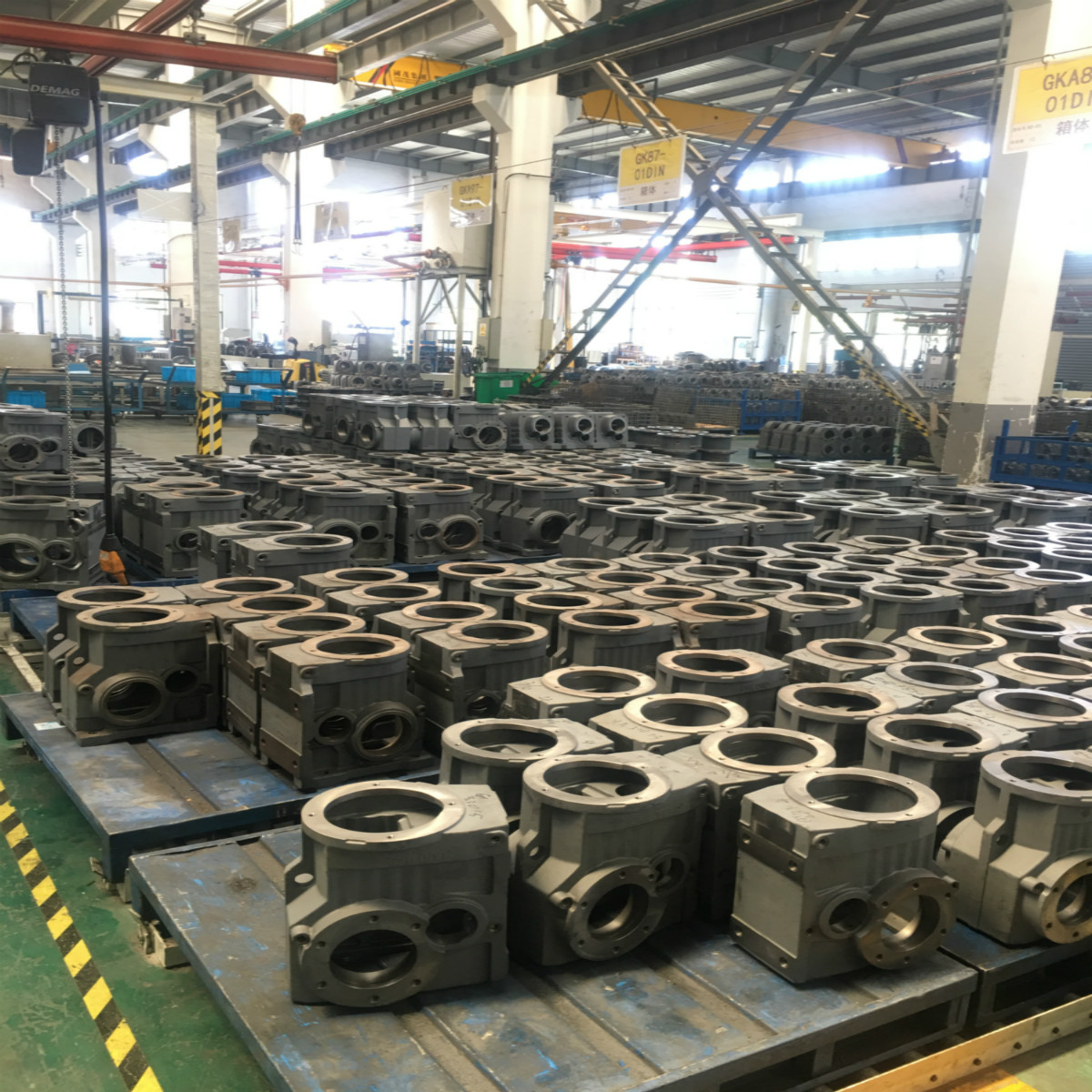 FAQ
1: T: Informasi apa yang harus saya sampaikan kepada Anda untuk mengonfirmasi produk?
A: Model / Ukuran. B: Daya Motor C: Kecepatan Output D: Faktor Layanan
2: T: Bagaimana jika saya tidak tahu yang mana yang saya butuhkan?
A: Jangan khawatir, Kirim sebanyak mungkin informasi yang Anda bisa, staf kami akan membantu Anda menemukan yang Anda cari.
3: T: Berapa lama saya harus menunggu umpan balik setelah saya mengirim pertanyaan?
A: Dalam waktu 12 jam.
4: Q: Apa masa garansi produk Anda?
A: Garansi satu tahun sejak tanggal keberangkatan kapal meninggalkan china.
5: T: Apa industri gearbox yang digunakan?
A: Produk kami banyak digunakan dalam tekstil, pengolahan makanan, minuman, semen,
kimia, eskalator, peralatan penyimpanan otomatis, perlindungan lingkungan, logistik dan sebagainya.
6: Q: Bagaimana cara mengirim?
A: Dengan laut --- Pembeli menunjuk forwarder maka kami akan setuju forwarder cocok untuk pembeli.
Melalui udara --- Pembeli menawarkan mengumpulkan akun express, atau tim kami akan menemukan express cocok untuk pembeli (Sebagian besar untuk sampel)
Kategori Produk : Helical Gear Reducer > R Helical Gear Reducer